Celebrating Latina/x Breastfeeding Week (Semana de La Lactancia Latina): Chuchú
Delta Viera, Merida, Yucatan, Mexico. English translation by Véronique Lesoinne
Editor's Note: This year marks the first annual Latina/x Breastfeeding Week (Semana de La Lactancia Latina), which is celebrated Sept. 5-11, 2023. According to the Latina/x Breastfeeding Week Facebook page, this celebration takes place in order that "We come together to celebrate and raise awareness about the barriers in our communities." "Nos unimos para celebrar y generar conciencia sobre las barreras de nuestras comunidades." Follow along on their Facebook page to learn more about this week.
This week's blog post – both the original and the English translation – was contributed by La Leche League Leaders in the LLL Intercultural Area. In the coming weeks, we will share additional contributions celebrating Latina/x Breastfeeding Week, as our weekly blog space isn't large enough to include all at the same time.
---
In Yucatan, since ancient times, we have a specific word to identify breastfeeding [both as a verb and as a substantive]; it is a short word, but to me, as a proud Yucatecan, it feels full of joy, abundance, and comfort. Chuchú comes from the Maya language, specifically from the verb Chu'uch which means to breastfeed.
Chuchú is as standardized in our culture as cochinita pibil, a delicious typical dish made with pork, seasoned with local spices and condiments, as well as sour orange, whose cooking is usually done by digging a hole in the ground, covering it with banana leaves, stones and charcoal and takes hours under low heat to reach the perfect flavor. Similar to Chuchú, it requires patience, delicacy in its process, combining both ancestral and present-time skills.
A typical way to give Chuchú in Yucatán is to do so while lying in a hammock, swaying naturally or vigorously to cool off from the hot climate of the peninsula. I confess that this is my favorite way, position to give Chuchú to my youngest son, Marcelo, the third child or xtup of the family (pequeño or menor in Maya), to enjoy these moments like I did with our other children. The hammock, Chuchú, and our love are the perfect combination that has prevailed since the generations of my ancestors.
---
En Yucatán, desde tiempos ancestrales, tenemos una palabra específica para identificar la lactancia y amamantamiento; es una palabra corta, pero a mí sentir, como orgullosa yucateca, llena de regocijo, abundancia y confort. Chuchú viene de la lengua Maya, en específico del verbo Chu'uch que significa amamantar.
Chuchú está tan normalizado en nuestra cultura como la cochinita pibil, plato típico delicioso elaborado con cerdo, recado con especias y condimentos locales, así como naranja agria, cuya cocción generalmente se realiza haciendo un hoyo en la tierra, cubriéndolo con hojas de plátano, piedras y carbón y lleva horas a fuego lento para alcanzar el sabor perfecto. Similar al Chuchú, requiere paciencia, delicadeza en su proceso, combinando habilidades tanto ancestrales como actuales.
Una manera típica de dar Chuchú en Yucatán es hacerlo mientras estás acostada en una hamaca, meciéndote de manera natural o vigorosa para refrescarnos del clima caluroso de la península. Confieso que es mi manera, mi posición favorita de dar Chuchú a mi hijo menor, Marcelo, el tercero o el xtup de la familia (pequeño o menor en Maya), para disfrutar estos momentos al igual que con nuestros otros hijos. La hamaca, Chuchú y nuestro amor son la combinación perfecta que sigue vigente desde las generaciones de mis ancestras.
Líder Delta Viera. Mérida, Yucatán, México.
---
Please send your story ideas to Amy at [email protected].
---
Supporting Breastfeeding Families–Today, Tomorrow, Always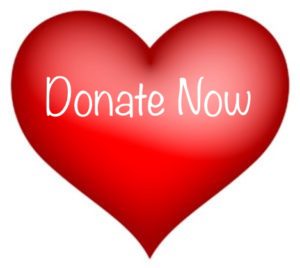 Please consider donating to La Leche League USA.
Your gift helps support this blog and the website!
Donations of any amount are gratefully accepted. Thank you!
---
Follow us on: