2023 United States Breastfeeding Committee National Breastfeeding Conference & Convening: LLL USA Participation
Ismatu Alison-Konteh LeBlanc, LLL USA Representative to the USBC
I was able to attend the United States Breastfeeding Committee's (USBC) National Breastfeeding Conference and Convening (NBCC) in Bethesda, Maryland, from June 8-10, 2023. I attended the conference in my role as one of the four La Leche League USA representatives to USBC. I was traveling with my daughter Noa, who is one year old. I was excited to be able to meet people, learn new ideas, and strategize around human lactation promotion. Yet, I was worried about how I would be able to manage a full conference schedule, pay attention during the various talks, and tend to Noa's needs (toileting, breastfeeding, and play) as well as my own.
NBCC was a great space to see and meet people from different cultural, ethnic, and professional backgrounds. The idea of NBCC is to gather together to learn and strategize to further promote human lactation in America. During this conference, there was an emphasis on strategizing about fundraising because lack of funds can be a hindrance to chestfeeding promotion. I appreciated the framework that USBC laid out to ready the participants for an inclusive space, using the Brave Space Agreements, as well as the ways in which USBC strove to make the conference inclusive for all attendees.
The conference began late afternoon on Thursday, June 8th, with a celebration of the passage of the PUMP for Nursing Mothers Act. USBC has spent the last 10 years advocating for this piece of legislation to become law. I was overjoyed that this legislation passed and lactating people throughout our country will be supported by federal law to pump at work. However, I was saddened that such common-sense legislation would take almost three presidential terms to pass through Congress. It was a good reminder to me what the terrain is like when advocating for public health laws in the federal government.
The only full day of the conference, Friday, June 9th, began with a Land acknowledgement and performance by the Zotigh Singers and ended with a showing of "Birthing Justice," a documentary of Birth for Black women in America. It was clear to me the intentionality of including BIPOC and LGBTQIA voices in the plenary sessions and the events the conference held. There were racial and regional caucus times where attendees were able to go to the group that they identify as and grow with people from similar backgrounds. It was encouraging for me to see so many other Black women working in the space of lactation in so many different capacities: non-profit, government, self-employed lactation professionals. As someone who would like to grow as a lactation provider, it was great to network and be encouraged by the various lactation providers that I met.
Attending the NBCC conference was beneficial for me because it helped me to think outside of the box in regard to providing lactation support to people in my community. I was able to strategize about my local Area, LLL Arizona. I was also able to network with other lactation professionals, which helped me to understand the landscape of lactation care in America with different sectors: government, medical, non-profits, and business.
This trip was an example of mothering a young child while gaining a professional academic experience. Although it was challenging at times, I was able to grow in my understanding as well as tend to the needs of my daughter and myself. In the words of actress and singer Keke Palmer, a baby is a great excuse for self-care, which I used throughout the conference to nurse Noa and process the wonderful information that I was gaining throughout the experience. As for my daughter Noa, she was a hit at the conference. Everyone enjoyed seeing a toddler being a toddler. I was introduced to different people because they remembered seeing Noa play and walk around the conference space. Thank you to La Leche League USA for sponsoring me to attend the 2023 NBCC conference in Bethesda, Maryland.
---
Please send your story ideas to Amy at [email protected].
---
Supporting Breastfeeding Families–Today, Tomorrow, Always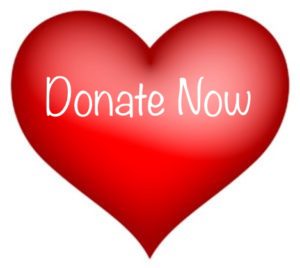 Please consider donating to La Leche League USA.
Your gift helps support this blog and the website!
Donations of any amount are gratefully accepted. Thank you!
---
Follow us on:
| | | |
| --- | --- | --- |
| | | |