Indigenous Milk Medicine Week 2023: "From The Stars To A Sustainable Future"
Indigenous Milk Medicine Week is observed the second week of August, and this year it is August 8-14, 2023, with the theme "From the Stars to a Sustainable Future."
According to the Indigenous Milk Medicine Collective, "this theme connects milk medicine to Mother Earth and the elements of water, land, fire, and air. 'From the stars' is a reflection for many of us, such as of our heavens, origins, and ancestors.
"Indigenous Milk Medicine Week 2023 activities and sessions will include intersections of lactation with environmental justice, reproductive justice, and the connection and protection of water. A Sustainable Future involves respecting and protecting all life givers, including the elements of Earth, Wind, Fire and Water, in line with the teachings and foundations laid before us. Through breast/chestfeeding, Indigenous people can promote health, community, environment, and cultural traditions that contribute to a sustainable future."
The artwork for Indigenous Milk Medicine Week 2023 was created by artist Jackie Fawn (Yurok/Washoe/Filipino). Jackie Fawn created the illustration "for all those nursing and providing for growing the next generation" and to highlight the importance of all life givers and our duties to protect them. Jackie shared that she was able to nurse for 16 months and that it provided healing during challenging times.
This year's celebration is an entirely virtual event. The week's activities include Sunrise Ceremony Prayer offerings, a virtual 5K, movement and support sessions dedicated to caregivers, and community sessions on topics such as: native kinship and feeding practices, intergenerational support systems, gender variance and inequity in healthcare, sobriety and lactation, and men's roles in reproductive justice and maternal health.
For a complete schedule of the week's events, follow Indigenous Milk Medicine Collective on Facebook or visit www.indigenousmilkmedicinecollective.org.
Indigenous Milk Medicine Week was created in 2019 to encourage and uplift the diversity of Native breast/chestfeeding experiences. The Indigenous Milk Medicine Collective (IMMC) is a grassroots organization of Native women, two-spirit, and femme lactation providers, lactivists, and supporters. Indigenous milk medicine is a first sacred food and a sustainable food system that advances rematriation, public health, and ceremony. IMMC works to increase support and resources for Native first food experiences, to promote healing and wellness, and to push for access, opportunity, visibility, and equity in Indigenous Milk experiences.
---
Please send your story ideas to Amy at [email protected].
---
Supporting Breastfeeding Families–Today, Tomorrow, Always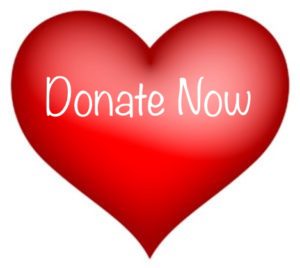 Please consider donating to La Leche League USA.
Your gift helps support this blog and the website!
Donations of any amount are gratefully accepted. Thank you!
---
Follow us on: