Celebrate World Breastfeeding Week 2023
World Breastfeeding Week (WBW) is recognized each year from August 1-7. This year's theme is "Enabling Breastfeeding: Making a difference for working parents."
According to the World Breastfeeding Week website, "World Breastfeeding Week 2023 (#WBW2023) will focus on breastfeeding and employment/work. It will showcase the impact of paid leave, workplace support and emerging parenting norms on breastfeeding through the lens of parents themselves."
Over the years, La Leche League USA has strived to provide resources and support for working parents during their human milk feeding journeys. In 2022, La Leche League USA worked with other organizations to push for passage of the PUMP (Providing Urgent Maternal Protections) Act. The PUMP Act, which was signed into law on December 29, 2022, "requires employers to provide:
Reasonable break time for an employee to express breast milk for their nursing child.
A place to pump at work, other than a bathroom, that is shielded from view and free from intrusion from coworkers and the public.
"These accommodations must be provided for one year after the child's birth and be available each time an employee needs it." (from the U.S. Breastfeeding Committee website)
As we observe World Breastfeeding Week, New Beginnings would like to highlight the resources available for working parents on the LLL USA website.
If you're unable to find the information you need at any of these links, or if you'd like to speak with a La Leche League Leader for more information and support, you can locate a volunteer Leader for free assistance here.
Ideas For Celebrating World Breastfeeding Week
While the 2023 World Breastfeeding Week theme focuses on issues surrounding the workplace and breastfeeding parents, this week is also a great time to celebrate and support breastfeeding, chestfeeding, and human milk feeding in general.
Here are seven ways to celebrate World Breastfeeding Week and really, to celebrate breastfeeding any day of the year.
Participate in an event. La Leche League Groups across the U.S. are planning virtual and in-person events for Live, Love, Latch!® to celebrate breastfeeding, chestfeeding, and human milk feeding. Find out more at lllusa.org/live-love-latch/.
Take a picture. Do you have pictures of yourself breastfeeding your little one(s)? Snap a "brelfie" and capture a memory.
Write it down. Record those moments shared by you and your nursling. Jot down a word or two describing snippets of your day. Write about the thoughts that pass through your mind during middle of the night feedings. Were you breastfed? Are there memories that your parents have that they can write down for you?
Show your support. Whether it's an encouraging smile or a cheerful greeting to another parent in public, or a helpful response online, let those struggling with doubt or a difficult day know they're not alone. Your words can make all the difference.
Inform the community. Consider donating breastfeeding friendly resources to your local library or to organizations/businesses that are frequented by families. If there isn't already a copy of The Womanly Art of Breastfeeding or a selection of children's picture books that portray breastfeeding, you could be the one to help expand their collection.
Normalize breastfeeding. What's the easiest way to do this? You got it! Nurse wherever you are – restaurant, store, park, etc. Share this part of your parenting with the community around you.
Take care of yourself. We tend to give and give to others without always thinking about ourselves. When you are touched out and tired, you can't care for your family the way you'd like to. It may not be realistic to expect an afternoon by yourself, but perhaps you could step away for a few minutes while your partner or a friend or family member takes over. Take a walk through the neighborhood. Run through a drive thru for your favorite drink. If you can't get away for long, spend a few minutes reading a book, watching a video, or closing your eyes and listening to a song or two from your favorite soundtrack. Even a few minutes can prove refreshing.
---
Please send your story ideas to Amy at [email protected].
---
Supporting Breastfeeding Families–Today, Tomorrow, Always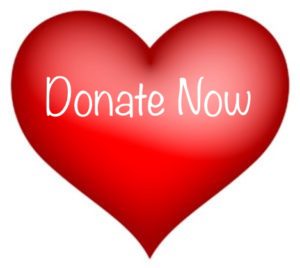 Please consider donating to La Leche League USA.
Your gift helps support this blog and the website!
Donations of any amount are gratefully accepted. Thank you!
---
Follow us on: