La Leche League USA Resources Spotlight: Medications and Breastfeeding
Recently, New Beginnings received inquiries about resources parents can refer to when they have questions about the safety of using medications while breastfeeding. We thought we'd take this chance to highlight the excellent resources available on the La Leche League USA website.
First, we'd like to offer a disclaimer. La Leche League Leaders are able to share accurate, up-to-date information about medication – both prescription and over the counter (OTC). However, they aren't professional health care providers, and we encourage you to consult with your own health care provider before making any decisions.
That being said, the information compiled on the La Leche League USA website is helpful as you decide how to proceed. You can find the Medications and Breastfeeding resource page here. As the American Academy of Pediatrics states, "Only a few medications are contraindicated (not recommended) while breastfeeding. Although many medications do pass into breast milk, most have little or no effect on milk supply or on an infant's well-being."
The Medications and Breastfeeding resource page provides information and resources for further information about OTC and prescription drugs, as well as herbal remedies and dietary supplements. You will not necessarily find a definitive yes or no answer. Instead, you'll find guidelines and questions to consider as you decide (along with your health care provider) if taking a certain medication or supplement is appropriate for your situation.
Links to the following reputable databases are provided, and the research and information found at each resource is free and available to all. The following information is taken directly from the La Leche League USA website.
LactMed
LactMed is a website database maintained by the US National Library of Medicine (NLM) at the National Institutes of Health (NIH). Both the online database and mobile app include information on the levels of substances in breast milk and infant blood and the possible adverse effects in the nursing infant. Suggested therapeutic alternatives to those drugs are provided, where appropriate. All data come from scientific literature, and entries are fully referenced. A peer review panel reviews the data for scientific validity and currency.
E-Lactancia 
E-Lactancia is a Spanish-English online database maintained by APILAM, Association for Promotion of and Cultural and Scientific Research into Breastfeeding. It is maintained by both medical doctors and pharmacists.
In addition to these resources, the Medications and Breastfeeding page also includes links to resources from the La Leche League International website and the Academy of Breastfeeding Medicine. Be sure to bookmark the Medications and Breastfeeding resource page so you can easily refer to it when needed!
---
Live, Love, Latch!® 2023
Have you made plans to attend a Live, Love, Latch!® event in 2023?
National Breastfeeding Month is August 1-31, and this year a fifth week – Latina/x Breastfeeding Week (Sept. 5-11) – has been added to continue the celebrations into September. Live, Love, Latch!® is a National Breastfeeding Month celebration presented by La Leche League USA and hosted by LLL USA Groups across the country. Live, Love, Latch!® events are designed not only to celebrate breastfeeding but also to highlight community support.
For more information about Live, Love, Latch!® events, go to lllusa.org/live-love-latch/ or www.facebook.com/LiveLoveLatch.
---
Please send your story ideas to Amy at [email protected].
---
Supporting Breastfeeding Families–Today, Tomorrow, Always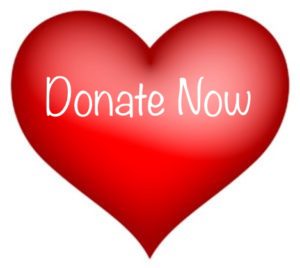 Please consider donating to La Leche League USA.
Your gift helps support this blog and the website!
Donations of any amount are gratefully accepted. Thank you!
---
Follow us on: