Live, Love, Latch!® 2023 Arrives
Yocheved Hedi Herrmann-Blanton
August is National Breastfeeding Month in the United States, and La Leche League USA will celebrate the month with its annual signature event, Live, Love, Latch!® La Leche League USA Leaders, Areas, and Groups will host Live, Love, Latch!® events throughout August and early September. Around the country and beyond, LLL Leaders, families, and other lactation supporters in our communities will come together to celebrate how our knowledge flows so human milk can reach each family. By sharing practical experiences, LLL USA creates a community of support. August is our time to shine when we Live, Love, Latch!® You can find all the 2023 celebrations by checking the Live, Love, Latch!® web page map: lllusa.org/live-love-latch/. You can also follow along on Facebook at https://www.facebook.com/LiveLoveLatch.
---
As part of Live, Love, Latch!® 2023, La Leche League of Southern California/Nevada presents free access to last year's recorded webinar, "The Art and History of Lactation: Infant and Young Child Feeding."
Two professional Art Muse LA educators, Jennifer Li and Robin Trento, are respected for curating Art Walks through Southern California's renowned museums, such as the Getty and the LA County Museum of Art. They have created a fascinating illustrated overview of lactation using the full spectrum of visual artistic expression. This presentation showcased the full spectrum of visual artistic expression and showcased the long, complicated history of the biological nurturing of children that artists have depicted, from First Peoples to the present inhabitants.
All who viewed the webinar last year were deeply impressed with the insights provided. A few comments from attendees included: "I will never be able to look at a painting of a child at (the) breast the same way after this webinar!" "This was a real treat. Thank you for opening my eyes." 
This free Virtual Art Tour will be available throughout National Breastfeeding Month, August 1-September 11, 2023. We are delighted to be able to offer the opportunity again this year. You will be given the opportunity to expand your perception of this genre and be able to find your own grasp on the intimate world of breastfeeding and lactation art.
 After you register, you will be given your passcode to view the webinar. Please use the QR code or the web link in the webinar to sign your Live, Love, Latch!® declaration.
---
Please send your story ideas to Amy at [email protected].
---
Supporting Breastfeeding Families–Today, Tomorrow, Always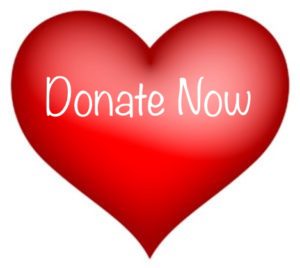 Please consider donating to La Leche League USA.
Your gift helps support this blog and the website!
Donations of any amount are gratefully accepted. Thank you!
---
Follow us on: