Nursing Through The Generations
Kathleen Anderson, Carrboro, North Carolina
I love watching my grandchildren nurse! Twelve delightful years and counting in which one or more of the grands is nursing. It's a beautiful sight! Four babies with personalities as different as the seasons in North Carolina, all finding contentment at the breast.
I had the unexpected privilege of being invited to attend the births of the first three grandbabies. Seeing their first suckling attempts was magical! With grandbaby #4, I happily provided love and care for the older sister while her baby sister was born. It was a different role and equally as magical. Throughout the years, I have enjoyed so many wonderful, quiet moments just watching my grandbabies nurse and grow.
My own nursing journey began a long time ago…43 years ago to be exact. Even writing that number takes my breath away! I was fortunate to discover La Leche League while I was pregnant, and I feel that many problems were averted because I had learned so much from the information that the Leaders provided and the stories that parents shared during the meetings. Although I had some challenges early on – fatigue from a cesarean birth, sore nipples, mastitis, and loads of laundry from exuberant letdowns baptizing my tops – and a baby who nursed ROUND-THE-CLOCK for months, it was reassuring to know that my journey was not unusual, that others had similar experiences. I learned early on to bring in support for the early days to get the breastfeeding journey off to a good start. My parenting partner, Robb, was such a blessing and provided lots of early support; however, it was my mom who made such a difference in the early weeks.
What I didn't know when I started my nursing journey was the experience of my own mother. One day, as my mom was watching me nurse Ian, her first grandchild, she shared a poignant story of her breastfeeding experience. With a wistful tone in her voice, my mom told me about happily nursing me for six weeks and then regretfully having to stop due to constant family responsibilities. I never knew that my mom breastfed me for six weeks, much less that she felt that she had to stop due to extended family constraints! I also didn't realize that nursing my child would provide such a moving connection between us. Her story, just a few sentences really, still rests in my heart.
My mom was an exceptionally supportive mother and grandmother for both of my children, cooking and cleaning whenever she was able to visit. She even helped me through mastitis. Of course, I gave my mom lots of opportunities to hold the babies when she visited. Those were precious moments of rest and relaxation for me and moments of building a loving relationship with her grands. They loved her dearly!
She also touched base with me regularly with calls in between visits…sometimes just to reconnect and gossip. Those were uplifting calls that got me through some challenging days. Oh, and she never showed any surprise that her grandchildren nursed into toddlerhood and beyond.
When I became a grandmother, I really wanted to give my daughter-in-law, Love, and daughter, Cailin, the same support that my mom gave me. Our roles were slightly different. For one thing, my cooking did not provide the same joy as my mom's. However, I was able to rock and walk and sing and dance with my grandbabies, and change their diapers, to give Love and Cailin some time for rest in between feedings. I encouraged both daughters to attend La Leche League meetings, and I provided guidance and support to help them get started in the early days and weeks…and we had many quiet conversations to reconnect and gossip. And, yes, I did clean and cook and maybe did a joyful dance or two around the bed when "the milk came in."
I continue to try to be present, to listen to the stories of joy and heartache that come with parenting. It caught me by surprise how quickly those stories took me back to my parenting experiences, and I hear my mom's voice reassuring me just as I reassure my daughters about the love and care they give their babies.
And the best news was learning that Love, whose babies are almost 9 and 11 years older than Cailin's little ones, was providing the same breastfeeding encouragement and guidance to Cailin! Nursing through the generations!
Resources
---
Please send your story ideas to Amy at [email protected].
---
Honor Someone Special this Mother's Day!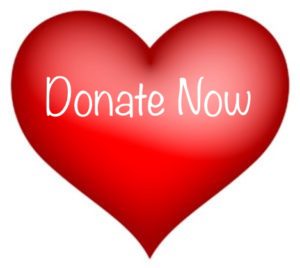 Please consider donating to La Leche League USA.
Your gift helps support this blog and the website!
Donations of any amount are gratefully accepted. Thank you!
---
Follow us on: